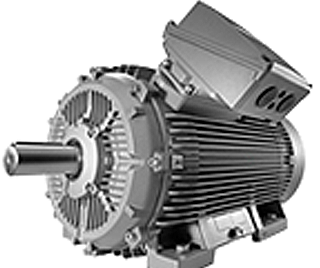 Motor
Motor
With an electric motor, you can always achieve the highest efficiency level. Motor systems cover the entire range of synchronous and asynchronous technology - from standard electric motor systems and servomotors for motion control applications, including linear and torque motors to motors for use in hazardous explosion areas, to high voltage, DC and customized electric motor systems.

Energy Efficient Motor Energy efficient motors use less electricity, run cooler, and often have a longer life. The efficiency of an electrical motor is the ratio of the mechanical power output to the electric power input. It gives industrial facilities to minimize production costs, increase profits, and stay competitive.

High Voltage Motor High-voltage motors are favored by heavy industry to power large work machines, where reliability and operational safety are of paramount importance. All industrial applications ensure a powerful drive for all mills, pumps, compressors and blowers.

Low Voltage Motor We offers custom built motors with complete solutions, engineered for special and critical applications as per customer requirements.

DC Motor DC motors are designed within compact machines with excellent dynamic properties to meet the requirements of a variety of applications in the automation and process control areas.

Medium / High Volte Induction Motor Fly Ash is a fine, black, residue produced by combusting coal. The product can be used as an additive when producing cement. There are many classes of Fly Ash. We have strategic relationships with suppliers around the world to supply Fly Ash on CFR basis.

Special Application Motor Our range of motors for special applications include Double Cage Motor for Cement Mill, GD Series Brake Motor, Oil Well Pump Motor and Re-rolling Mill motor.