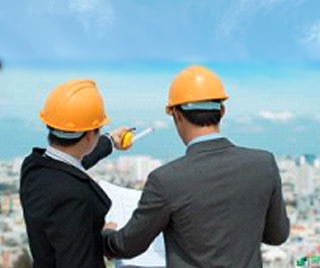 Services & Others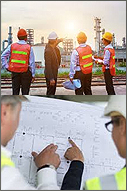 Engineering Consultancy
We provide engineering consultancy services for cement plant, power plants, material handling systems, system house support, aluminum industry, building materials, etc. We develop and implement state of the art solutions for setting up new plants, managing retrofits and expansions, and for improving plant and company performance. We believe in delivering unbiased, timely, value-adding and customer-focused services. We offer high level project management to our clients to execute their projects with a focus on delivering either refurbished or new facilities within realistic schedules and budgets. Our project and procurement management services are focused on independent sourcing of equipment meeting stringent specifications at the most economical pricing. Our comprehensive range of services provides innovative, effective and cost-efficient solutions to our clients technical and project management.
Pre Projects Implementation for Cement Industry
Performance Enhancement Services for Cement industry
Civil and Structural Design Engineering
Project Implementation services
Project Monitoring and Management
Operational Management.

Inspection Services
Third Party Inspection Services :
Stage wise inspection as per customer requirement to meet various National and International codes and standards.
Expending Services:
Follow up with vendors for submission of drawings, delivery schedules, quality plans and placement of sub-order. Periodical review of progress and highlight constraints/critical area for timely actions by clients. Supervisor can be posted at client's premises.
Vendor Evaluation/Approval:
Our team of specialists will carry out assessment of vendor's manufacturing/ technical/ quality system capabilities as per client's requirements.

Other Engineering
The Engineering Division has vast experience in designing and detailing of various steel structures especially for bulk handling products/systems for use in cement, mineral processing, mining & power industries. It has executed many structural steel detailing projects ranging from few hundred to few thousand tons to international standards. ISO 9000 certification process initiated and expect certification during first half of 2008. Our core areas of expertise is in Petrochemical, Oil and Natural Gas & Power. All of them are well trained and experienced in Intergraph's PDS software.
A technical team of:
Qualified, experienced and trained manpower and uses STAAD Pro from Research Engineers for the Structural Steel Analysis and Design.
Experience ranging from 1-30 years
Capable of handling both product and structural detailing with 60-70% of the work being done on bulk handling projects.
Experienced in structural steel design and/or detailing as per IS, DIN, AISC, BS and AS Codes. We pride our self on rigorous standards for quality control. Our experienced staff of engineers and consultants continually review and update our procedures to maintain a strong emphasis on this most important aspect of our work. Our quality procedures have been recognized by National Institute of Steel Detailing, USA.