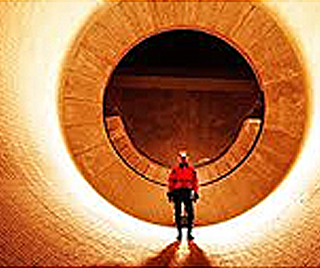 Refractory

Ceramic Fiber Wool Ceramic Fiber Wool is a light weight thermal insulation material produced by spun process from a high purity alumina-silica composition, having long and high refractory properties and resistant to most chemical attacks.

Ceramic Fiber Blanket Ceramic Fiber Blanket is a light weight needled blanket which provides an effective solution to a wide range of thermal insulation applications. Manufactured using state of the art spinning and double needling technique, these blankets offer low thermal conductivity and superior insulation performance. Ceramic Fiber Blanket is made from high purity Alumina, Silica and Zirconia. It is a highly efficient insulator with extremely low shrinkage characteristics. Ceramic Fiber Blanket is unaffected by most chemical reactions (except hydrofluoric & phosphoric acids and concentrated alkalis). It is completely inorganic and hence there are no fumes during initial heating or later heat-ups.

Ceramic Fiber Modules In the layered constructions (Blanket, Board and Moist pack) the anchors are exposed to hot face temperature which is a limiting factor for the use of Ceramic fiber in high temperature applications. To overcome this limitation, modules are used. Module anchoring systems can provide an option of backup blanket lining with hot face modular lining. Ceramic Fiber Modules are compressed Ceramic Blanket Folds with specially designed internal anchoring systems which gives a choice of attaching the module to the shell by welding, bolting or self-tapping screw method.

Ceramic Fiber Boards Ceramic Fiber Vacuum formed Ceramic Boards and Shapes are rigid products made from Ceramic Fiber which is mixed with organic and inorganic binders with or without mineral fillers. The key feature of this product is that it contains no asbestos element and has high strength due to long resilient filament structure and binder system. This gives it a very high insulating value, making it resilient and chemical resistant.

Ceramic Fiber Rope Ceramic Fiber Rope is manufactured from Alumina-Silicate fibrous wool by a twisting or braiding process and is suitable for high temperature applications up to 1260oC or 2300oF. Some of its applications include sealing, packing or as a gasket for doors/openings in ovens, stoves, furnaces, or boilers and in expansion joint packing or metal casting seal.