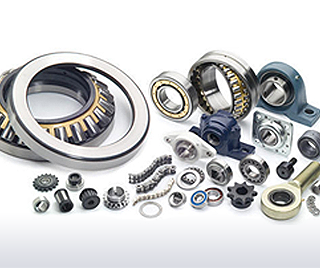 Spares

Lathe Machine VAID is a leading exporter of industrial lathes machines. The Lathe Machine we supply are precisely configured to display accurate results. Fabricated using latest technology, these machines provide maximum output.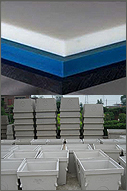 Polymer liners
Polymer liners are manufactured out of various grades of Ultra High Molecular Polyethylene (UHMW PE) guarantee free flow of Bulk Material where stainless Steel / Manganese Steel and other lining materials have not working. Polymer Liners have very low co-efficient of friction and wax like smooth surface resulting in uninterrupted flow of material, eliminating Arching, Bridging, Rat holing, Funneling, Jamming and choking problems. Due to high Abrasion resistance, the life of bunker or hopper increases considerably resulting in reduced maintenance costs and downtime.
Salient Features
Low Co - efficient of friction
Wear and Abrasion Resistant
Light Weight hence easy to handle, Install & Fabricate
Non - Stick Paraffin like structure
Zero Moisture Absorption
Very good Chemical Resistance
Easy to replace
Special Grades, thickness and sizes available
Applications
Bunkers
Bins
Chutes
Nodulising & Mixing drum
Silos
Spiral / Topogun Chute
Track Hopper
Wagon Tippler Hopper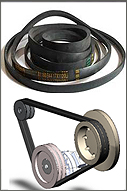 V-belt
More commonly known as a "fan belt," a V-belt is the rubber belt that drives such things as the alternator, air conditioning compressor, power steering pump and water pump. It's called a V-belt because of its "V" shaped cross-section. The sides of the belt are what grip the pulleys. Some belts have notches in them to increase grip, to help cool the belt and to relieve stress as the belt bends around small diameter pulley.
Features
Extremely flexible
High flexing capacity at high flex frequency
Uniform power distribution across the entire width of the belt
Suitable for V-flat drive units
Long Service life.

Bucket Elevator Concrete bucket is suitable to hook with crane or hoist. It has direct discharge for speedy concrete pour and large mouth for easy quick filling. Useful for placing concrete at distant places/at heights/and inaccessible places with the help of crane.

Gear Box VAID provides gearbox, which works as a source of power and its transmission system, mainly provides controlled application of the power. It is widely used in a lot of areas which includes vehicles, industrial plants, rolling mills, winds turbines, etc.

Gear Coupling A grid coupling is composed of two shaft hubs, a metallic grid spring, and a split cover kit. Torque is transmitted between the two coupling shaft hubs through the metallic grid spring element. Like metallic gear and disc couplings, grid couplings have a high torque density. A benefit of grid couplings, over either gear or disc couplings, is the ability their grid coupling spring elements have to absorb and spread peak load impact energy over time. This reduces the magnitude of peak loads and offers some vibration dampening capability. A negative of the grid coupling design is that it generally is very limited in its ability to accommodate misalignment.

Blowers We are leading supplier of blowers. We supply blowers of various capacities and static pressure as per client requirement. We supply blowers suitable for various industries like steel plant, cement industries, automobile industry, chemical industries etc.

Rotary Air Lock Rotary feeders, also known as rotary airlocks or rotary valves, are commonly used in industrial and agricultural applications as a component in a bulk or specialty material handling system. Rotary feeders are primarily used for discharge of bulk solid material from hoppers/bins, receivers, and cyclones into a pressure or vacuum-driven pneumatic conveying system. Components of a rotary feeder include a rotor shaft, housing, head plates, and packing seals and bearings. Rotors have large vanes cast or welded on and are typically driven by small internal combustion engines or electric motors.

Lifting Tools Lifting equipment, also known as lifting gear, is a general term for any equipment that can be used to lift loads. This includes jacks, block and tackle, hoists, rotating screws, gantries, A frames, gin poles, shear legs, sheerleg, windlasses, lifting harnesses, fork lifts, hydraulic lifting pads, air lift bags, and cranes.

Bearings A bearing is a machine element that constrains relative motion to only the desired motion, and reduces friction between moving parts. The design of the bearing may, for example, provide for free linear movement of the moving part or for free rotation around a fixed axis; or, it may prevent a motion by controlling the vectors of normal forces that bear on the moving parts. Many bearings also facilitate the desired motion as much as possible, such as by minimizing friction. Bearings are classified broadly according to the type of operation, the motions allowed, or to the directions of the loads (forces) applied to the parts.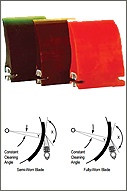 Blades VAID supplies belt cleaner blades that come in a large collection of shapes, sizes and materials to most effectively remove any type of material carry back while protecting the belt and its splices.

Hydraulic Vulcanising Press VAID supplies Portable Vulcanizing Presses that are made out of light-weight, high-strength aluminum alloy for easy transportation and quick assembly. Presses are available for fabric and steel cord belts. Modular design for combination vulcanizing for different belt widthsand splice lengths. Also available for spot (patch) and edge repair.
Vibration VAID offers a complete line of electric, pneumatic and hydraulic vibrators for awide range of applications.

Sonic Horns VAID supplies Sonic Horns that generate and magnify low-frequency, high-pressure sound waves to cause dry particulate build-up to resonate and fluidize, allowing the material to be removed from the vessel by constant gas flow or gravity.